Wine Tasting 2017
Date:
Time:
7:00 PM - 9:00 PM
Location:
Penfield Pavillion
Fairfield, CT 06824
Wine Tasting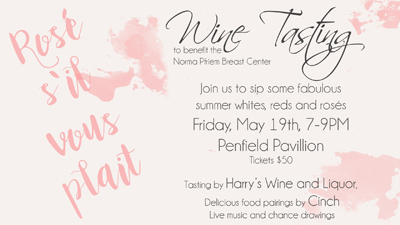 Join us to sip some fabulous summer whites, reds and rosès at the Wine Tasting event. It will benefit the patient programs and support services of the Norma Pfriem Breast Center which is affiliated with Bridgeport Hospital.
Please contact the Norma Pfriem Breast Center directly at 203-255-5546 for any questions.
Thank you for your support!